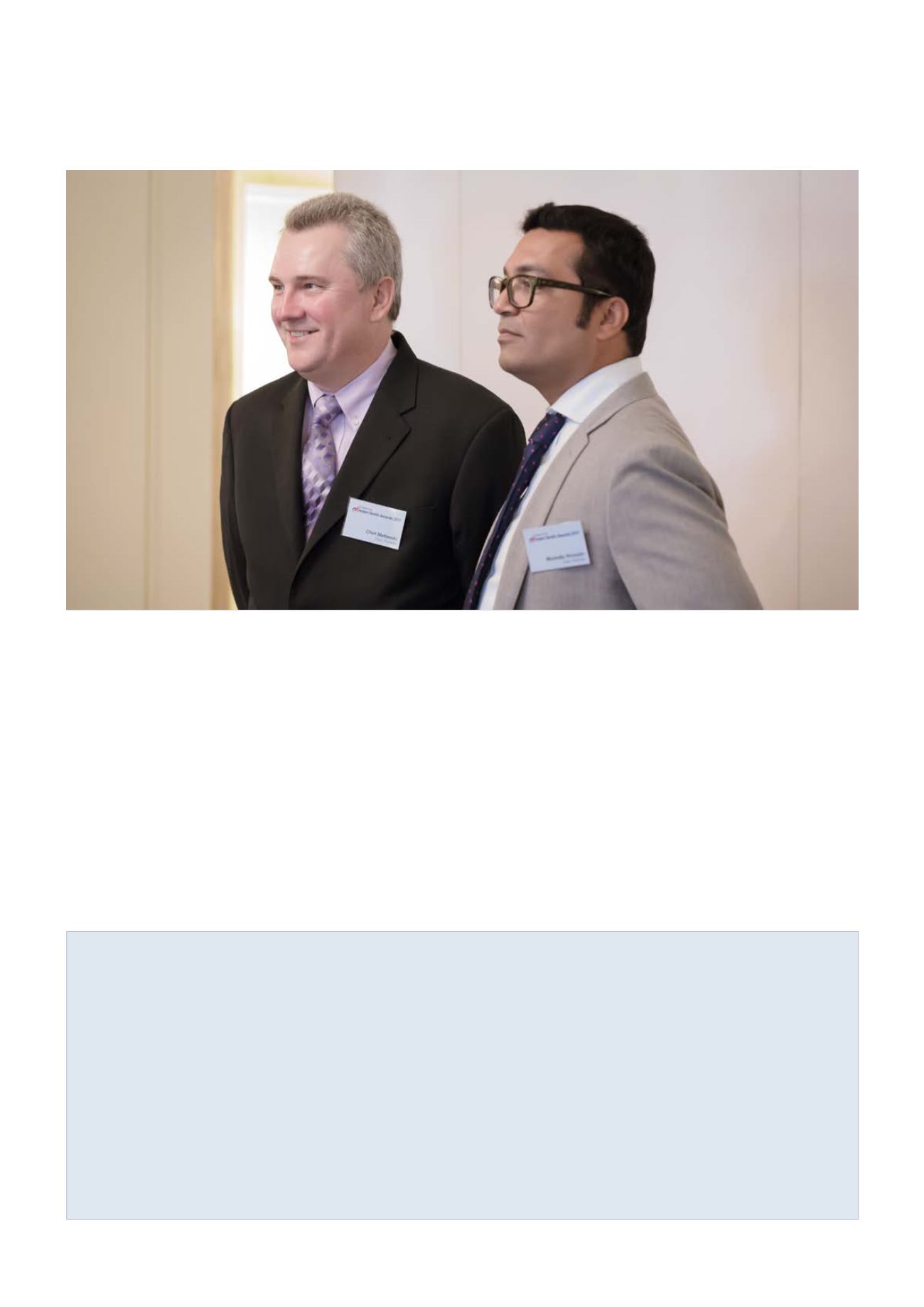 OVERALL WINNER
Treasury Today's Top Treasury Team
Best practice and innovation
In summary, Herc truly established a leading treasury department within a very short period of time. The speed with which this team mobilised
itself and tackled challenges after a transformational spin-off event is remarkable. Becoming a strategic business partner at Herc was not just
about increasing the scope of treasury activities but also required a focus on creating the right organisation, infrastructure, decision support tools
and systems to deliver on goals. From a performance assessment perspective, Herc Treasury delivered on:
•
Structure and skills:
Herc Treasury leadership designed a centralised treasury centre with a clear structure of banking and operations,
capital markets, and corporate finance, enabling subject-matter experts to deliver specialist skills to solve challenges across the enterprise.
•
Governance:
Herc Treasury laid out a clear governance structure where treasury strategy is approved and governed by decision bodies
enabling transparent decision-making.
•
Policy and procedure optimisation:
Herc Treasury focused on streamlining and automating processes across payables/receivables,
compliance and operations, enabling strategic decision-making while delivering multimillion-dollars in savings.
•
Data analytics and deliverables:
Herc Treasury used technology and data analytics to revamp the banking, investments and capital
markets platforms with tangible deliverables to business partners.
Key benefit areas
The success or failure of a corporate treasury organisation can be evaluated by measuring excellence in execution of core functions and
being a strategic business and stakeholder partner.
•
Herc Treasury's role in automating and re-engineering cash operations and banking administration workflows with a new banking
structure and liquidity framework optimised number of users, secured control environment and improved customer relationships with
multiple headcount savings. The initiatives also helped the company to cut fees from its banking wallet, reduce interest expense via
cash target optimisation and save costs from early TSA termination.
•
Herc Treasury, as a sophisticated risk manager, developed a financial strategy framework, de-risked the portfolio via capital markets
transactions and strategic investment allocation while introducing safe and sound compliance reporting and delivering substantial net
present value in savings.
•
In its role as a stakeholder manager, Herc Treasury has led strategic corporate initiatives while serving banks, rating agencies and investors.
In summary, given increasingly complex liquidity and funding requirements, Herc Treasury built a leading-class team to deliver liquidity,
risk and cost management, create shareholder value and be a strong partner to the business.
Chet Stefanski and Mustally Hussain, Herc Rentals Inc.
6 |
treasurytoday
Adam Smith Awards © August 2017