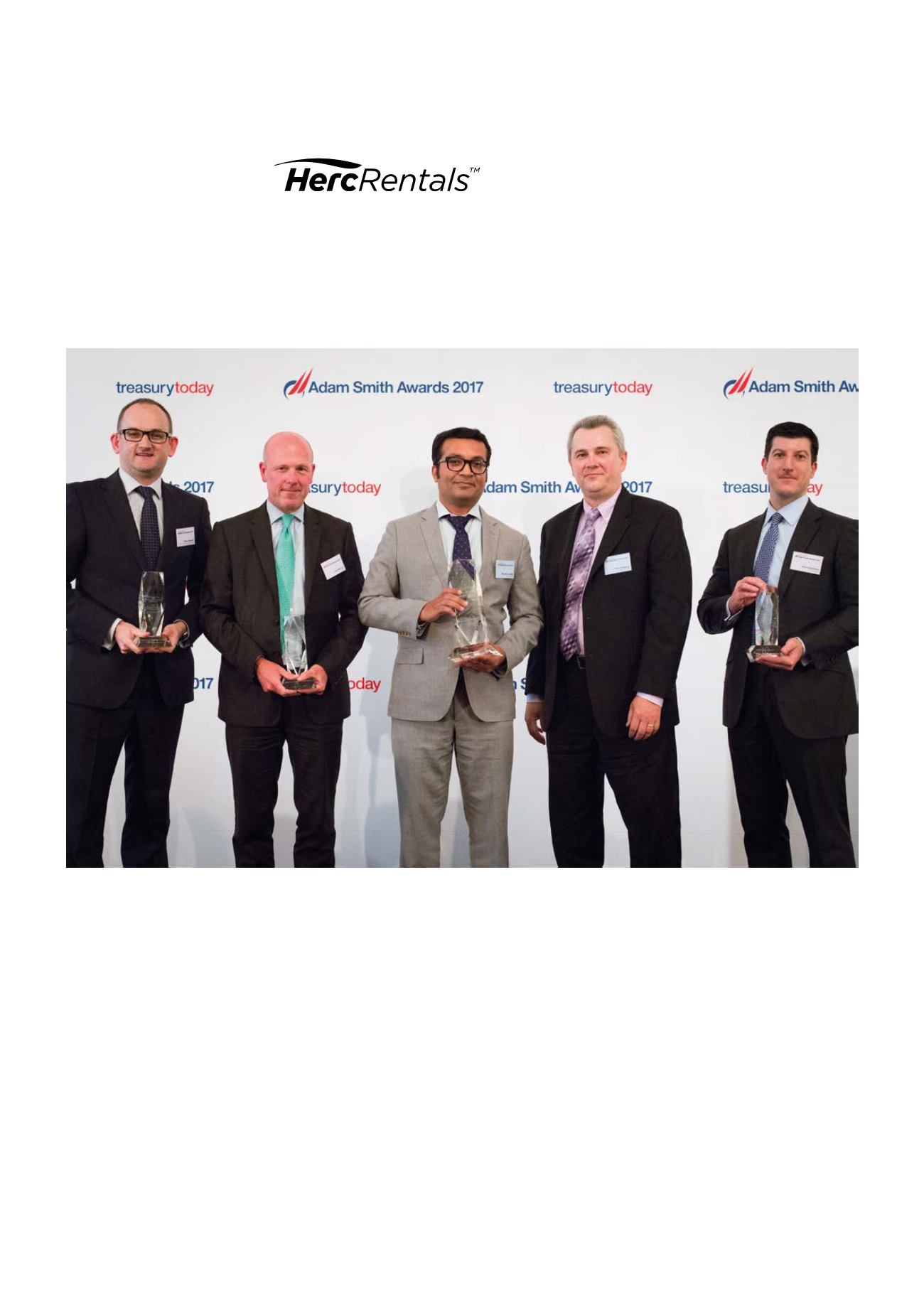 Spin-off creates unique challenge for treasury at Herc
Company profile
Herc Holdings Inc. (Herc), which operates through its Herc Rentals Inc. subsidiary, is one of the leading equipment
rental suppliers in North America with approximately 270 company-operated locations in the United States and
Canada. With its business extending back over 50 years, Herc is a full-line equipment-rental supplier in diverse end
markets, including large and small companies in the construction industry, the industrial sector (such as large
industrial manufacturing plants, refineries and petrochemical operations) and other customers in more fragmented
industries (governmental entities/contractors, disaster recovery and remediation firms, infrastructure, railroads, utility
operators, individual homeowners, entertainment production companies, agricultural producers, special event
management and facility management firms). Herc reported revenues of nearly US$1.6bn with US$3.5bn in assets
and approximately 4,800 employees in its 2016 10-K.
The challenge
Herc began its new listing on NYSE in June 2016, following its separation from the vehicle rental operations of Hertz Global Holdings. The spin-
off created unique challenges for the new treasury department ("Herc Treasury"). As a newly stand-alone public company, the enterprise had to
quickly create an independent treasury organisation while transitioning and optimising the work streams within six months of the separation.
OVERALL WINNER
Treasury Today's Top Treasury Team
Herc Rentals Inc.
US and Canada
Mustally Hussain, Vice President and Treasurer
Peter Jameson, Bank of America Merrill Lynch, John Murray, Citi, Mustally Hussain and Chet Stefanski, Herc Rentals Inc. and Phil Lamariana, J.P. Morgan
4 |
treasurytoday
Adam Smith Awards © August 2017