24 / 24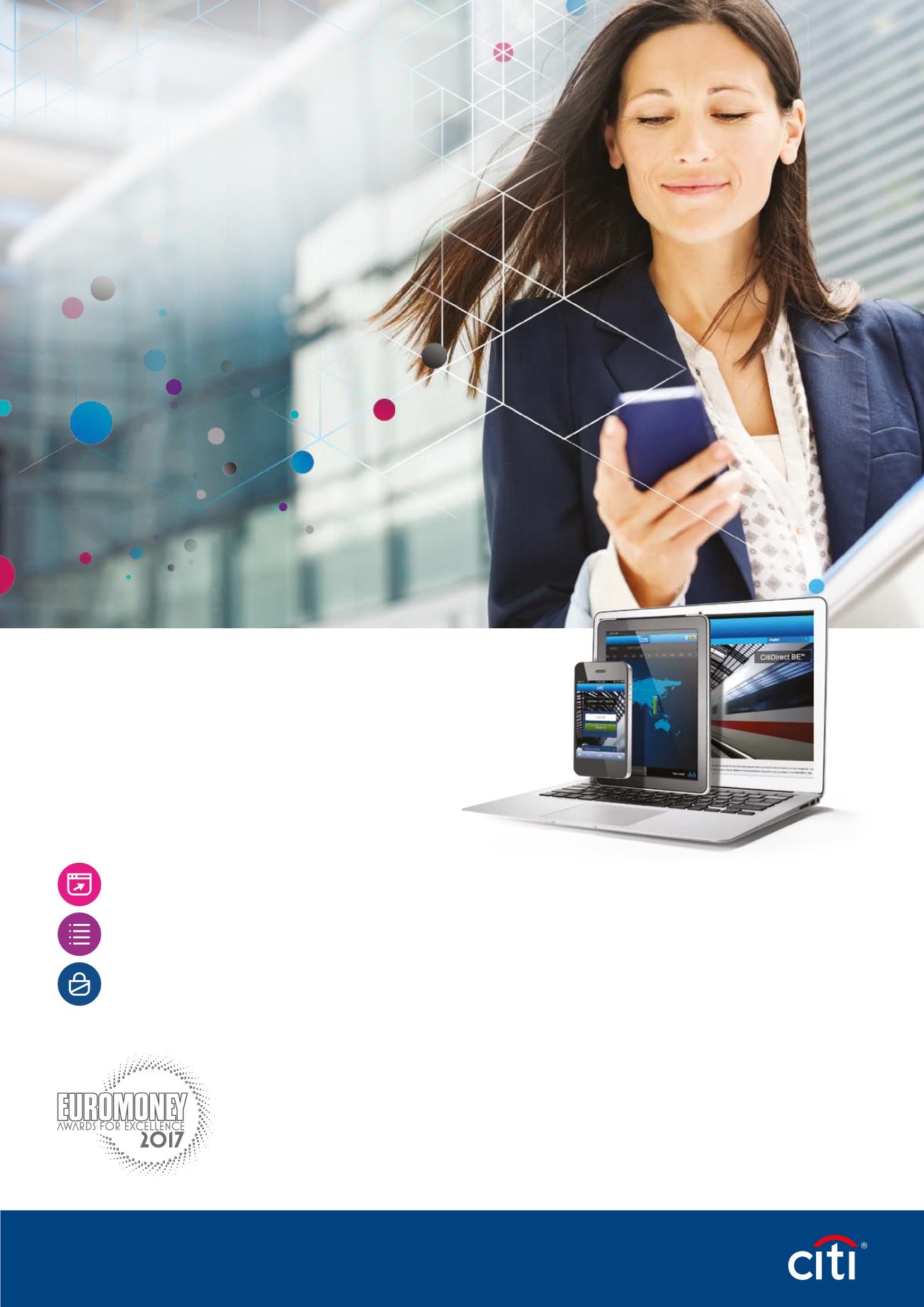 Access the full power of CitiDirect BE
®
from anywhere in the world. Three
channels—
online
,
mobile
and
tablet
—
deliver one integrated experience.
Work with colleagues across locations
and channels to seamlessly execute
transactions in real-time, anytime.
Easy to use with intuitive design
and sleek interfaces
Robust features deliver a powerful
user experience
Secure and seamless user
authentication across all channels
©2017 Citigroup Inc. All rights reserved. Citi, Citi and Arc Design and other marks used herein
are service marks of Citigroup Inc. or its affiliates, used and registered throughout the world.
CitiDirect BE
®
is
everywhere you
need to be.
Download CitiDirect BE
®
Tablet
from
the App Store, Google Play or Windows
Store.
To use CitiDirect BE
®
Mobile
, enter
https://m.citidirectbe.com
in your mobile
browser and log in.
World's Best Bank for Transaction Services
Africa's Best Bank for Transaction Services
Asia's Best Bank for Transaction Services