Citi Handlowy offers the best private banking in Poland
Career, Citi Handlowy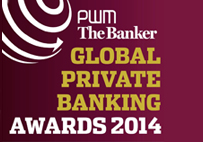 The British "The Banker" magazine named Citi Handlowy the best Polish bank with private banking services. Citi Handlowy took the first position among 9 representatives of the Polish banking sector analyzed in the "Global Private Banking Awards 2014" ranking.
The market of advanced financial services for the most affluent clients is growing fast. For Citi Handlowy it is one of the strategic areas of development, therefore we welcomed the award for the best private banking in Poland with great satisfaction. All the more so because we have been appreciated by such prestigious brands as "The Banker" and "Financial Times", i.e. the issuer of the magazine, says Tomasz Pol, Head of Retail Products, Brokerage Services and Segments Management Division at Citi Handlowy. We are the only global bank on the Polish market, and this is another factor giving us great competitive advantage as far as private banking services are concerned. Genuine international investments, access to local investment funds, including those going beyond the Polish market and developed FX ecosystem, these are just examples of solutions for the wealthiest clients, adds Tomasz Pol.
The Global Private Banking Awards competition is organized by "The Banker" magazine, which is issued by Financial Times. Awards are given in 36 categories. 29 of them are granted to the best representatives from particular countries. 2014 is the first year when the competition covered also the private banking market in Poland. The winners are selected on the basis of quantitative and qualitative information analysis made by the competition jury composed of 15 banking experts from all over the world. Since May to July, banks deliver extensive documentation representing the development of their private banking. They present growth indicators, product ranges, the offered service levels and sum up their achievements on the market. The full list of winners of this year's edition is available at  http://www.privatebankingawards.com/winners/2014-winners/
This is another distinction awarded to the Bank by international experts in the field of private banking. This year, the "Euromoney Magazine" has given Citi Handlowy the award in the "Private Banking and Wealth Management" ranking in the "Super affluent clients" category.
back