Poles to overcome drinking water shortage? Off to an international competition with the Kronenberg Foundation at Citi Handlowy
Career, Citi Handlowy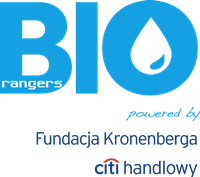 "Bio Rangers" is a team of four students from higher education institutions in Warsaw who have made it to the final of an international competition G20 Global Business Challenge. Now, they are going to compete for 100 thousand dollars to implement their project. It is meant to solve the problem of drinking water shortage worldwide by using new technologies for water purification. The project is partnered by the Kronenberg Foundation at Citi Handlowy.   

The final stage of the G20 Global Business Challenge will take place during the November global G20 summit in Brisbane, Australia. The competition's aim is to develop an innovative technological solution which could successfully address the global problem of water shortage. The competition has brought together teams from all over the world. Six teams from the USA, Canada, the UK, Australia and Poland have qualified to the final.
More than 1 billion people globally are affected by drinking water shortage, and it claims the life of a child every 17 seconds. However, it is not the actual shortage of water that poses the real threat but rather the fact that it is heavily contaminated. There are numerous solutions which theoretically should put an end to the problem of drinking water shortage. Consequently, the actual problem is not the lack of technology but rather the absence of business models that would help put these technologies into use, says Bartłomiej Głowacki, the leader of the Polish Bio Rangers team, a participant of Citi Handlowy's "Rozwój na Bank" program.
That is why the Polish team has submitted the Water Hub project, which is based on an innovative business model that may be applied to existing technological solutions. The mechanism involves the use of filters which are powered by solar energy and purify water, removing even the tiniest micro-organisms from it. These filters are built into an interactive kiosk which comes with Internet connectivity, cell phone charging stations, cooling equipment required for storing medicines as well as LED displays. The devices are powered by energy coming from solar panels. What is more, they may also play an educational role, as they can display texts adapted to the needs of the locals.
I am truly glad that such brilliant projects are conceived in Poland and appreciated at international competitions. We hoped that the support offered by the Kronenberg Foundation at Citi Handlowy would spread the word about the success of the Polish students also in Poland. What they are doing proves that sometimes in order to have a real impact on the maladies of today's world all you need is the will and a good idea. I believe that their success may be inspiring for their followers, other young scientists and engineers, adds Iwona Dudzińska, Member of the Management Board of Citi Handlowy.
back