Meet us at Finance Week and JobSpot
Career, Citi Service Center
Meet us at a workshop during the Finance Week in Łódź or at Warsaw's JobSpot job fair, which will take place after the "May long-weekend".
Finance Week is a cycle of free training courses and workshops for students in economy, finance and soft skills. During the event, Citi experts will conduct a training session $$Dirty money$$- How to become an AML hero?.
The workshop will take place on May 5th at the Faculty of Economics and Social Sciences at the University of Łódź between 1.30 PM - 2.50 PM. You can enroll to the workshop here.
The JobSpot conference is combined with a job fair dedicated to students in Warsaw. The event will take place on the Vistula Campus on May 8th, 2014.
During the conference, a rock star will share some tips for success and a business coach will talk on how to build your own brand. A debate under the motto I'm not doing this for free will also be held.
The job fair will take place in the Vistula University building at 5 Stokłosy Street in Warsaw; meet us at Citi stand, we will be there from 9.30 AM to 4.00 PM.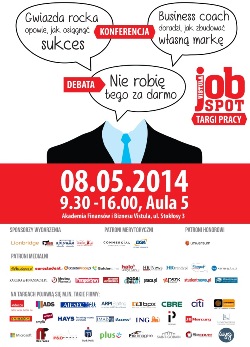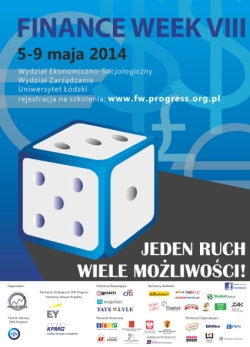 back