CitiGold is going to employ 70 Relationship Managers to manage wealthy clients
Career, Citi Service Center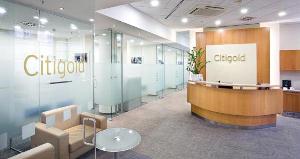 CitiGold is a department providing services and selling products to wealthy clients. Relationship Managers will build client relations based on quality services and best products. CitiGold is a strategic and rapidly developing business with presence in major cities such as Warsaw, Cracow, Katowice, Wrocław, Poznań, Gdańsk, Gdynia, Szczecin and Łódź.
CitiGold is growing dynamicly, and therefore substantial recruitment is expected. Last week CitiGold and the recruitment plans were mentioned in press, including Parkiet. Read the whole article here.
Candidates may also watch a film about what it is like to work at CitiGold.
At the moment, we are looking for a number of candidates, including:
- CitiGold Managers (Poznań, Warszawa, Gdynia, Kraków)
- Junior CitiGold Managers (Łódź, Szczecin, Wrocław)
- Senior Consumer Bank Relationship Managers (specializing in investments) (Łódź, Warszawa, Wrocław, Gdynia)
- Investment Managers (Katowice, Łódź, Kraków, Wrocław)
- Financial Market Experts (Wrocław, Poznań, Gdynia, Warszawa, Kraków, Szczecin)
Read our offer and apply now!
back