"Work for… Work as…" debate – learn about changes on the labor market in financial sector
Career, Citi Service Center, Citi Handlowy
On 16 January, we participated in the debate "Work for… Work as…" organized by the Łazarski University, concerning the future of the labor market in the financial sector. We were represented by Joanna Grzeszkowska, Head of the Office for Employer Image, who talked with representatives of Centre for Banking Law and Information (Centrum Prawa Bankowego i Informacji) of Bank BPH SA and Raiffeisen Polbank. Today, we have gathered the most interesting conclusions from that conversation.
The banking market is changing very rapidly, the fact which is strongly related to popularization of new technologies. Availability of smartphones, tablets and social media has changed the expectations of customers, who do not want to set aside their time for visits at outlets any longer. They prefer using banking services in a remote manner.

New technologies, changes in customer service model, outsourcing of services, all these have greatly contributed to changes in the employment structure at banks. If we take a look at figures, the number of the employed in the financial sector in the year 2013 as compared to 2009 or 2010 decreased by merely 1%. It means that the banking sector does not reduce its resources but rather changes the set of competencies it is expecting from its employees and candidates who would like to work in it. Currently, to be highly appreciated, a person should be communicative, familiar with new technologies and fluent in foreign languages, particularly English, but in the case of some positions, also knowledge of less popular languages is required. Banks employ ever greater number of people at their technology divisions, which support implementation of state-of-the-art system solutions.

Also the market of the so called Service Centers witnesses dramatic global development. Poland is an unquestionable leader in terms of the number of employees in that sector in the Central and Eastern Europe (110 thousand people in over 400 Service Centers). Within the last 10 years, the Service Centers evolved towards indispensable business support units, guaranteeing high level of knowledge, analytical skills and professionalism. In other words, the Service Centers have been converted from entities running relatively simple operations, such as remote sales or helplines, into entities performing more complicated tasks, including analyses, studies and construction of models.

According to Everest analytical group, Poland is the most mature offshore locality in Europe and one of the 5 leading localities in the world, aside from Brazil, India, China and Philippines. In Poland ever greater number of centers are created that are of strategic significance for international companies, and the key service sites for Europe, or more widely, for EMEA region.

Citi follows that trend and consistently develops its service center – Citi Service Center Poland. Since 2010, we have increased the number of jobs from 1000 to more than 2400. Furthermore, the Citi group in Poland will offer over 1000 new jobs only within the next 12 months.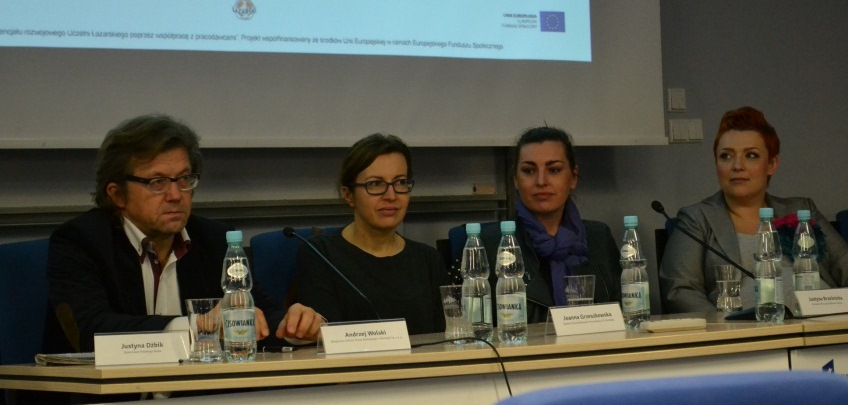 back