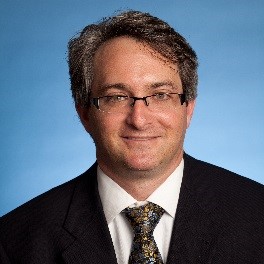 Barry Krinsky
National Production Manager
​
Citi Community Capital Names New National Production Manager

Mark Dean, Citi Community Capital's National Production Manager has retired after a 36-year career in financial services, including 22 years with Citi Community Capital (CCC). He was instrumental in establishing the solid foundation CCC enjoys. We will miss him and wish him the best as he embarks on his next adventure. Barry Krinsky, an affordable housing finance veteran, stepped into the National Production Manager's role on June 1st. Prior to accepting the position Barry was the South Regional Manager for CCC, where he closed nearly $2.7 billion in financing as lead banker while also managing the region. He will continue to work from his Boca Raton office managing CCC's 13 office locations and 23 person banking staff. "Mark Dean helped to establish CCC as the premier lender in the affordable housing industry, solidifying our #1 Affordable Housing Lender position" Barry said. "I am fortunate to be able to inherit a dedicated and experienced banking team from him, and feel privileged to be selected to lead it. Our goal is to continue to provide the critical financial resources necessary to provide safe, decent, and affordable housing at a time when it is needed more than ever." "We are fortunate to have a deep and experienced bench of banking professionals who we can draw on to continue the great work CCC has done," said Richard Gerwitz, Co-Head of Citi Community Capital. "Barry is not only a wonderful, creative, client focused banker, he is a teacher who can help the next generation of CCC employees grow and continue this legacy." CCC is excited to continue the work of financing affordable housing across the United States and looks forward to continuing our client-focused approach to lending by providing financing solutions that meet our clients' goals.